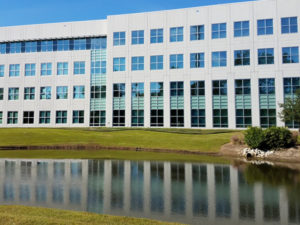 Aquatic Environmental Consultants (AEC) has a more than 30 year history of providing lake management for Missouri customers. From ongoing monitoring to emergency remediation, our experienced staff brings sophisticated solutions that draw from the latest technology and a deep reservoir of industry knowledge to deliver the best value for your money in Kansas City and beyond.
Who We Serve
AEC proudly offers lake and pond management for homes, golf courses, parks and other facilities in Kansas City and throughout Missouri. Whatever your specific needs are, we begin with an in-person consultation, at which time our technician will discuss your specific concerns and collect some basic information about your lake or pond. This allows us to set a course going forward that respects your budget and helps ensure the long-term health of your lake.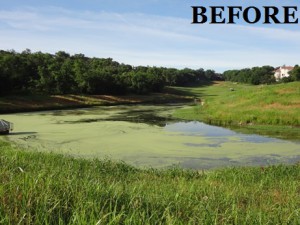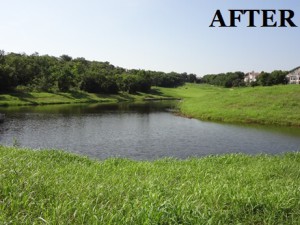 Our Kansas City, Missouri Lake & Pond Services
Beyond the initial consultation, we are able to provide a wide range of lake and pond management services based on your needs. These may include:
Water quality monitoring: Ongoing monitoring of a variety of factors is the best way to keep your lake healthy. By monitoring factors such as pH, alkalinity, water hardness and temperature/dissolved oxygen profile, we're able to track changes over time and respond to them as necessary.
Vegetation management: Managing vegetation in a lake or pond requires striking a delicate balance between aesthetic concerns and the health of your lake. Our team can help you eliminate nuisance plants while promoting the growth of those that are good for your lake's ecosystem.
Vegetation control: We understand that for some of our clients, too much vegetation can negatively impact their enjoyment of their lake. Through a variety of interventions, including mechanical, chemical, biological and physical controls, we can eliminate nuisance plants in swimming and boating areas without compromising the overall health of your lake.
Contact Us for More Information
The Industry Leaders in Missouri Lake Management
When you need pond management, lake management or vegetation control near Kansas City, Missouri, trust the team at AEC. We serve clients throughout the state and beyond with diligence and professionalism. As a member of the North American Lake Management Society, the American Fisheries Society and many other industry organizations, we are able to provide our clients with the latest solutions for ensuring the long-term health of their lake.
Get started today by contacting AEC for your initial consultation.