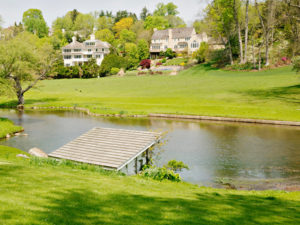 With over 30 years of experience serving clients throughout the state, no one knows Pennsylvania's lakes and ponds quite like Aquatic Environment Consultants (AEC). From monitoring and management to emergency interventions, we offer solutions for commercial and residential properties, golf courses, aquaculture facilities and more. For comprehensive lake management in Pennsylvania and beyond, contact AEC for top quality service.
Our Team
A lake or pond is a delicate ecosystem requiring a nuanced approach to management. When it comes to managing and monitoring lakes in Pennsylvania, the AEC team is among the most qualified in the state. With a combined 100 plus years of experience in freshwater management, AEC's core staff can develop creative solutions that keep your lake or pond healthy for years to come.
We are members of the Pennsylvania Lake Management Society, the American Fisheries Society and the Aquatic Plant Management Society.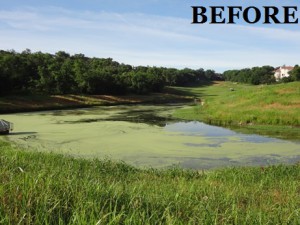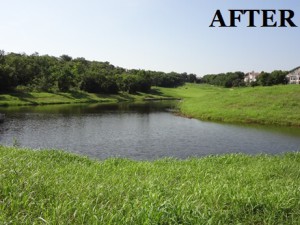 Pennsylvania Lake Management Services
We offer a full range of lake and pond management services to our Pennsylvania clients, including:
Water quality testing: Monitoring and managing water quality in your pond or lake is the most important component of ensuring its health and long-term viability. We offer both basic and advanced water quality testing which measures factors such as pH, alkalinity, hardness and more.
Monitoring: While a single test gives our team a good snapshot of the health of your lake or pond, long-term monitoring is essential for identifying trends and developing cost-effective techniques for maintaining water quality.
Vegetation: Lake or pond owners often struggle to maintain the health of their property while ensuring it is aesthetically-pleasing for swimming, boating and other activities. Our team can help you find a balance by clearing away problem weeds while encouraging the growth of helpful plants and organisms.
Fish stocking: When it comes to knowing which species of fish will be best for your lake, trust AEC. We can analyze critical factors and supply bass, bluegill or other popular species of fish for lakes or larger ponds.
Bathymetric mapping: AEC employs sophisticated, GPS-aided bathymetric mapping equipment to collect accurate depth measurements and bottom profiles of lakes and ponds. Contact us today for more information.
Contact Us for More Information
Call AEC and Get Started Today
Getting and keeping your lake healthy begins with an initial consultation from our team of experts. In this meeting, we will go over your lake or pond's history, determine its depth and acreage, and identify any present plant species. This will also be your opportunity to discuss any specific concerns you have.
Call us today to schedule an appointment!