Lake and Pond Water Quality Testing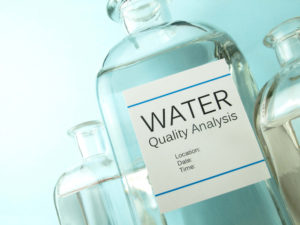 Your pond or lake is a complex ecosystem. The quality and chemical composition of its water will play a large role in determining its overall health and viability. For this reason, it's important to have lake water periodically tested for key indicators. Even if you don't suspect something is wrong, ongoing testing can detect changes that occur over time, allowing you to intervene as necessary and prevent a costly problem from developing later.
Since 1987, Aquatic Environment Consultants (AEC) has been providing water quality testing for ponds and lakes throughout the Midwest and mid-Atlantic regions. We offer both basic and in-depth testing programs, as well as ongoing maintenance and monitoring. We're an important partner to golf course grounds crews, homeowners' associations, private landowners and more. Trust your lake or pond to our experts for comprehensive testing and other services.
Basic and Advanced Water Quality Monitoring Services
AEC's basic water quality testing services examine important factors in the health of your lake or pond. Typical factors include temperature, pH, dissolved oxygen, alkalinity/hardness and more. A more comprehensive test may also look at phosphorus, chlorophyll and phytoplankton/zooplankton populations, as well as other factors that allow us to set precise management goals.
When working with a new client, we begin by assessing the overall state of their lake or pond, determining their budget and priorities, and identifying any current or past areas of concern. This allows us to select the water quality monitoring program that's best for your overall needs.
The Importance of Ongoing Monitoring
A one time testing can identify certain problems as they're happening, but it doesn't provide a big picture look at the changes that occur over a long period of time. That's why it's critical to make regular water quality testing a part of your lake or pond's maintenance schedule.
By establishing a baseline, we can accurately predict when further interventions are necessary. By taking early action, you save the expense and hassle of a major remediation effort. You'll also get peace of mind knowing everyone and everything that uses your lake is not being put at risk.
Why Is Water Quality Important?
Poor water quality in your lake or pond isn't just an abstract issue — it's something that has tangible effects in a freshwater ecosystem. Regular testing confirms that your lake or pond isn't at risk. While certain problems are more specific to certain geographic regions than others, some of the most common consequences of poor water quality include:
Invasive vegetation — Invasive species, such as purple loosestrife and Brazilian elodea, can affect any lake or pond. However, conditions such as high nutrient availability can make a pond more conducive to growth than others. Influxes of phosphorus and other nutrients, often caused by chemical runoff from nearby farms and agriculture, can upset the balance of your lake or pond and make it more vulnerable to invasives. While it's often impossible to prevent these plants from occurring, ongoing water quality testing can make remediating them much easier.
Algae blooms — Algae is present in all lakes and ponds. In fact, when populations are kept under control, it's a vital contributor to a healthy aquatic ecosystem. However, algae blooms are not only unappealing aesthetically, but they can also prevent other plant growth, cause serious problems for a fishery or even contain toxins. Warmer temperatures, high levels of nitrogen and phosphorus, and high turbidity all contribute to the growth of algae and cyanobacteria. Monitoring changes in these factors can be essential to preventing blooms from occurring, and keeping your pond clean and clear.
Fish kill — When fish populations drop off suddenly, it's a sign of serious water quality problems in your lake or pond. The most common issue is low levels of dissolved oxygen, though parasites, toxins, and temperature can all be factors as well. Lake water testing will alert you when these and other conditions put your fishery at risk, so you can take fast, corrective action before it's too late.
Contact Us for More Information
Contact AEC to Get Started Today
Contact the team at AEC to learn more about our water testing services. We can provide both ongoing monitoring as well as emergency lake and pond water quality restoration services in the event of an emergency. We'll use advanced technological solutions and a strong theoretical background in the science of lake water quality management for every situation.