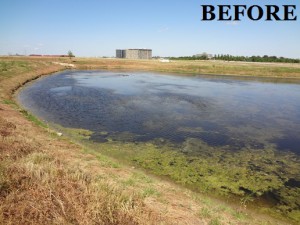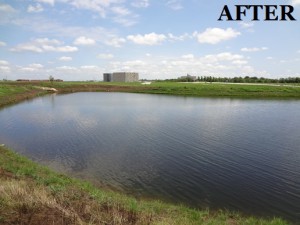 Lake and Pond Management for Private Landowners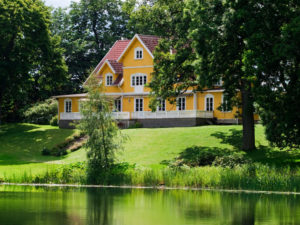 For homeowners, a small investment in regular lake maintenance from Aquatic Environment Consultants (AEC) can help ensure you get the greatest use of your asset. Our experts can provide both emergency remediation in lakes or ponds that become overgrown with weeds or algae, as well as ongoing management plans that help avoid water quality issues in the first place.
If you're not enjoying your lake or pond to the fullest extent possible, call AEC today to schedule a consultation with one of our residential aquatic experts.
Why Pond Maintenance Matters
Keeping your pond or lake clean and healthy doesn't have to be a big expense. In fact, landowners who ignore problems until they reach a critical point often end up paying more than they would have spent on simple, regular maintenance from AEC. By taking a baseline reading of various water quality factors and monitoring them over time, we can effectively intervene early when the delicate ecosystem of your lake begins to fall out of balance.
If you have a lake or pond on your property, there are plenty of compelling reasons to keep it healthy through regular monitoring and maintenance. You'll benefit from:
Recreation — Whether you fish, swim or boat, a healthy lake or pond will be more conducive to activities the whole family can enjoy. AEC provides sport fish stocking, weed control, algae control and other services
Health — E coli, blue green algae and other contaminants can put your family, your pets, and any livestock or wild animals in the area at risk. Make sure your lake or pond is clean and toxin-free with regular monitoring from AEC.
Aesthetics — Even if you don't use your pond for recreational purposes, keeping it clean and healthy is part of being a responsible homeowner. Taking the time to invest in optimum water quality will reward you with an attractive view your neighbors will envy.
Value — Lake and pond maintenance adds value to your property. If you're trying to sell the land, an overgrown, algae-infested lake or pond can create a strong negative impression to potential buyers.
Contact Us for More Information
About AEC
For more than 30 years, AEC has been providing effective, intelligent lake and pond management on private properties of all sizes. We offer a range of services and cater to the specific needs of landowners — whether you use your lake or pond for swimming, fishing, boating or any other activity.
Our team is comprised of university-trained aquatic biologists who provide cost-effective interventions in all water quality issues or other concerns. We're also an authorized dealer of Otterbine® and AquaMaster® products. If you're thinking about adding an attractive and functional fountain to your property, contact us first.
AEC offers lake monitoring and other services to clients throughout the Midwest and mid-Atlantic regions. Contact our office to arrange your initial evaluation with one of our team members. We'll test for key water quality indicators, identify any potential issues, and develop an ongoing plan for keeping your lake or pond clean and healthy for years to come.