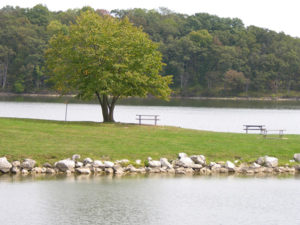 Since 1987, Aquatic Environmental Consultants (AEC) has been a leading lake management and pond management company for the mid-Atlantic region. With our recent expansion into the Midwest, we are now able to apply our more than 30 years of experience to keeping Nebraska lakes and ponds healthy and clean. Our expert team delivers innovative, long-term solutions for a number of common problems lake owners face. We can also provide proactive monitoring services for Nebraska lakes, assessing potential risks and developing ongoing strategies for mitigating them before they become a problem.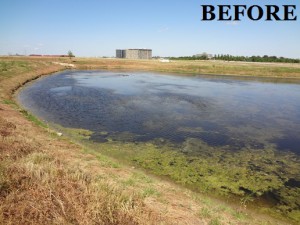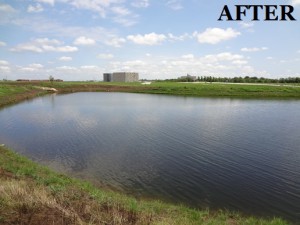 Our Solutions
The road to a healthy lake or pond begins with a thorough initial assessment by our team of freshwater experts.
During this consultation, we will discuss your concerns and collect the data required to develop a proper treatment plan. Specific services we offer include the following:
Weed and algae control: When a pond or lake is overrun by weeds and algae, not only is it difficult to enjoy your favorite waterfront activities, but the overall health of its ecosystem may be jeopardized. To properly control vegetation in Nebraska lakes, a range of techniques are available to treat both the problem and its underlying cause. These include everything from herbicidal and biological treatments aimed at restoring balance to your lake or pond, to mechanical removal of weeds.
Water quality management: The quality of the water in your lake or pond is essential to its long-term health. AEC has the diagnostic technology required to properly assess a number of relevant factors, including pH, hardness, secchi depth, dissolved oxygen profile, trophic state index and more. From there, we can develop accurate and effective management goals that promote the ongoing health of your lake or pond.
Mapping and monitoring services: Our long-term Nebraska lake management services are designed to give an in-depth profile of the health of your lake or pond over time. This allows our team to identify relevant trends and take efforts to stop developing problems before they become serious. We also offer GPS-aided bathymetric mapping to provide accurate depth measurement and bottom profiling for your lake.
Contact Us for More Information
Effective Lake Management for Omaha and Beyond
Whatever the size of your lake or pond, there's no better company than AEC to keep it healthy and clean for the long term. We are a member of the Nebraska Lakes Association, the Midwest Aquatic Plant Management Society and the North American Lake Management Society and several other industry organizations, and we offer service throughout Nebraska. For more information, or to schedule your consultation, contact our team today.